Our Team
Gael Strack, Esq.
Chief Executive Officer
Bio
Gael Strack, Esq., is the CEO of Alliance for HOPE International and oversees the Alliance's Training Institute on Strangulation Prevention.  She is a former prosecutor and the founding Director of the San Diego Family Justice Center.  She spearheaded much of the initial work and research on strangulation crimes from a prosecutor's perspective.
---
Casey Gwinn, Esq.
President
Bio
Casey Gwinn, Esq., is the President of Alliance for HOPE International and oversees the Alliance's Camp HOPE Initiative.  He is the former elected City Attorney of San Diego and founder of the nationally recognized Child Abuse and Domestic Violence Unit of the City Attorney's Office in 1988 and the San Diego Family Justice Center in 2002.
---
Joe Bianco
Law Enforcement Support Coordinator
Joe has a BA is in Criminal Justice from John Jay College of Criminal Justice in New York City and an MS in Criminal Justice from Saint Joseph's University in Philadelphia. Before joining the Alliance, Joe was a police officer for 16 years with the New York City Police Department and San Diego Police Department. He was assigned as a detective to the Domestic Violence and Child Abuse Unit for a total of 6 years. Joe is recognized as a court expert in non-fatal strangulation cases and domestic violence dynamics. In additional to his experience in law enforcement, he spent a year working for child welfare services for the State of New Hampshire. Joe has a passion for helping survivors on family violence and education other professionals in the dangers of intimate partner violence and strangulation.
---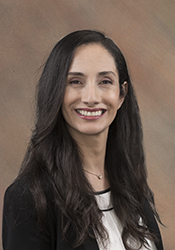 Yesenia Aceves
Director of Culture and Creative Services

Yesenia is the Alliance's Director of Culture, and is responsible for measurably increasing employee Hope, engagement, and well-being while managing employee development and retention. Also serving as the Alliance's Director of Creative Services, Yesenia oversees the branding and design for all of the Alliance's programs. Yesenia is also the Founding Director of the Pathways to HOPE Project, the year-round mentoring component of Camp HOPE America.
---
Fernanda España
Program Assistant 
Fernanda provides programatic support for the Alliance's Culture and Creative Services. Fernanda graduated from Universidad Anáhuac México Norte with a major in Social Responsibility and Sustainability, and a minor in Non-Profit Management. She is also certified in Human Rights and Development from SciencesPo Paris. She has volunteered and worked in the non-profit community in both Mexico and the United States. Fernanda is passionate about social change and has become an invaluable member of the Alliance team by helping create a Hope-Centered workplace.
---
Jessica Kimsey
Event Coordinator
Jessica Kimsey is the Event Coordinator for the Alliance. She is responsible for coordinating all aspects of the Alliance's  annual conference and provides administrative and organizational support for the Alliance's training programs, workshops, and events.  Jessica received her Bachelor of Science degree from Champlain College in Hospitality Management and has had extensive experience in all aspects of the hospitality industry.
---